So, the next logical step was to go 6x6 and that's how the Super Six Ford Monster came to life. This BEAST has THREE...
The Jeep Trailcat concept vehicle is the ultimate off-road machine, equally at home on Moab's rugged trails or a high-speed section. Utilizing the supercharged...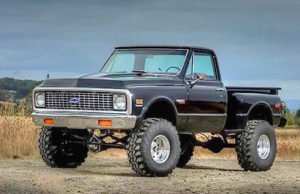 A bare bones, original paint, one owner, step side 72 was traded in at Romania Chevrolet in Eugene in 1996 that Jon caught wind...