It's hard to believe your eyes when watching this! However, the world's first FMX triple backflip has been done and Josh Sheehan entered the...
A one of a kind custom frame built made especially for this R1 engine Go kart. It goes 0-60 in 2 seconds-170 mph top...
Howe & Howe Technologies are behind of some of the craziest and most extreme vehicles ever and recently they introduced their latest invention, The...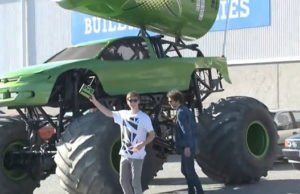 We've all had a remote control cars when we were kids, but this guys took things to the next level, they have a full...