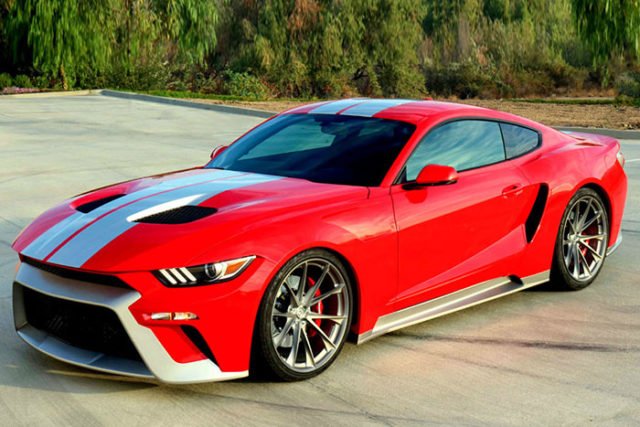 What happens when you merge the designs of the Ford Mustang and Ford GT? You create the GTT, a Mustang-based mashup slated for production early next year.
Zero to 60 Designs will unveil its polarizing half-Mustang, half-GT creation at SEMA next week. The automotive centaur of sorts is capable of producing more than 800 hp, above the 600-plus-hp rating of the GT supercar. It features a supercharger from ProCharger, a Magnaflow dual exhaust, and a special Eibach Pro-Street-S suspension. The company also enlisted the help of SCT Performance to program the GTT for optimal performance. Along with the obvious Ford GT-aping design elements, other visual upgrades include tinted windows, HRE Performance P204 Brushed Titanium Wheels wrapped with Pirelli P-Zero tires, measuring 22×9.5 up front and 22×11 in the rear.
The face behind the GTT is Kenny Pfitzer, the founder of Zero to 60 Designs and a 20-year automotive design veteran responsible for projects like the Ford Bronco Concept. He has also worked as a creative mind for West Coast Customs and Chip Foose before deciding to form his own company in January 2016.
Source: zeroto60designs.com