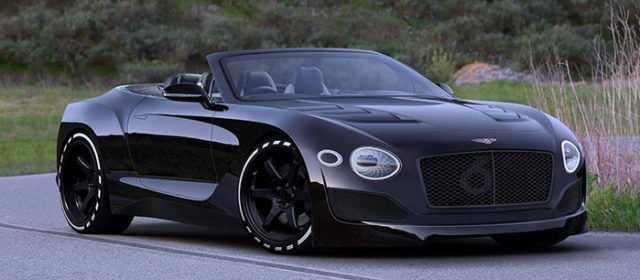 Bentley took the wraps off the Speed 6 concept at the 2015 Geneva Motor Show, previewing a sportier counterpart to the Continental GT and a challenger to the luxury grand tourers coming from rival Aston Martin.
Elements of its design – penned by Luc Donckerwolke who's since departed for Hyundai's Genesis brand – have since worked their way onto other models rolling out of the factory in Crewe, but we're still waiting for the sports car itself to be approved for production. Unfortunately the tightening of purse-strings at parent company Volkswagen in the wake of the diesel emissions scandal may mean it'll have to wait a while longer.
In the meantime, we can dream of things to come thanks to this rendering from RC-Workchop, which not only virtually removes the roof from the EXP 10 but also gives it a sinister blacked-out look – save for the evidently F1-inspired modern take on whitewall tires.