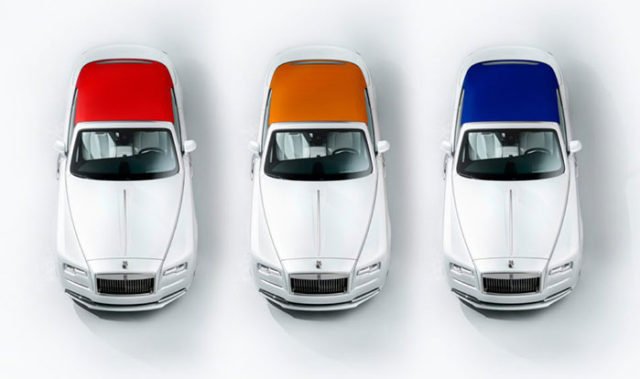 For the 2017 Spring and Summer season, Rolls-Royce is rolling out a new collection of Dawns that are vibrant and colorful.
Making these models special and bespoke are the colors made available for them, including Mugello Red, Cobalto Blue and Mandarin. If there's one thing these three colors have in common, it's that when they're put together, they create the primary colors (red, yellow and blue). These colors are available for the roof of these convertible, while the bodies are finished in white, making the vibrant colors stand out even more.
"Our clients are the very arbiters of fashion, tastemakers who sit in the front row of the Couture shows, themselves influencing evolving trends," comments Giles Taylor, Director of Design for Rolls-Royce Motor Cars. "To them, the commissioning of fine luxury objects represents a deeply-involving curatorial process – with different forms of luxury design, craft and execution serving as inspiration for the other. 'Dawn – Inspired by Fashion' beautifully expresses the notion that inspiration for truly personal objects is drawn from the passions, tastes and lifestyle of its patron."
Inside, the color chosen for the roof is also found as an accent in the form of embroidery, stitching, piping and more. These bright colors contrast against the white and black color scheme of the cabin. Completing the setting in the interior is the bespoke clock, made to exclusively give off a silver on silver effect.
Rolls-Royce will be taking commissions on these models come November 2016.